Important Beginning of Term Information
How to get your schedules signed and office hours
If you are ready to get your course schedule signed, seal your course schedule and download a PDF file from SIS. Name the file "YourLastName.YourFirstName.Spring2020.pdf". (If you do not make the change in the file name, your file will be overridden by another student's file with the same file name.) E-mail the PDF file to the DUS (if you're in the standard major) or the NS track advisor (if you're in the NS track). We will review it, and if we approve it, we'll e-mail you back and Cc our registrar, Andrea Chamba. Then, you can go to her office during her office hours (which is essentially all day long) to get your schedule signed.
Rising senior orientation - Jan 29!
To all juniors in the Psychology Major:
You are invited to attend the rising senior orientation in Psychology. I will give an overview of senior requirements and answer any question you may have.
Sushi will be served!
Our senior mentors will be present to answer questions.
Date: Wednesday, January 29 at 6pm
Where: Kirtland Hall Lounge (first floor of Kirtland Hall), 2 Hillhouse Avenue
Please RSVP by Friday, January 24 at 5pm to jutta.joormann@yale.edu
PSYC 200: Statistics Spring 2020
Dear Psychology Majors,
Just a note that PSYC 200: Statistics will be offered this spring semester (2020) at MW 1-2:15pm.
Deadlines for Spring 2020
If you are writing a senior essay during Spring 2020 (i.e., the so-called "substantial paper" with more than 5,000 words), the deadline is April 24 (Fri) 4:30pm for students who are not seeking Distinction. For students who are seeking distinction, it is due April 17 (Fri) 4:30pm (it is sooner because we need to assign it to a second reader).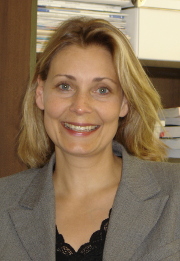 Dr. Jutta Joormann
Director of Undergraduate Studies, Psychology
Have a great semester!
For any questions about the Psychology Major please email me at jutta.joormann@yale.edu to set up a time to meet.
---