Deadlines for Spring 2020
If you are writing a senior essay during Spring 2020 (i.e., the so-called "substantial paper" with more than 5,000 words), the deadline is April 24 (Fri) 4:30pm for all students.  Please check in again later in the semester to get guidance on our changes in criteria for distinction this semester given the current situation due to COVID-19.
Online Classes
Dear Psychology Majors,
I hope you are all staying safe and healthy!
This is just a short message from your DUS to let you know that you should feel free to contact me and/or our registrar, Andrea Chamba, anytime with questions about classes, requirements etc. We may not always have the answer right away (this situation is new to all of us) but we will do our best to help.
If you are enrolled in 493/495/499, your supervisor (graduate student, post-doc, faculty member) will ensure that your work can go on remotely and lab meetings will move online as well. Again, feel free to reach out to your lab and/or me with questions.
For all rising seniors: I will be sending out a short survey about your senior requirement plans soon – so again, please be on the lookout for this message and respond. This helps me review senior plans and provide feedback before the end of the semester
Also for all rising seniors: Preregistration for senior seminars for fall 2020/spring 2021 started (see more information below).
Hope you are all doing ok. I am happy to answer any questions you may have- so do not hesitate to contact me.
Pre-registration for senior seminars is now open
This message was sent out to all rising seniors:
Dear Rising Seniors,
As announced at the rising senior orientation, we are pre-registering rising seniors for one of our senior seminars offered 2020/21. Please click on the survey below and enter your preferences (1st, 2nd, 3rd choice). Please indicate all three choices. Seminars that have a number that ends with an a will be offered in the fall and seminars that have a number that ends with a b will be offered in the spring. Please make sure you indicate all three choices, otherwise we cannot guarantee that you will get a spot. Check this website for senior requirements and for options of how to fulfill senior requirements. Note: if you are in the neuroscience track, you need to sign up for a senior seminar with neuroscience content (check the seminar description provided in the survey).
https://psychology.yale.edu/undergraduate/senior-requirement-information
here is the link to the pre-registration survey
https://yalesurvey.ca1.qualtrics.com/jfe/form/SV_7TyDSJzn6sYLdEV
Please contact me if you have any questions. Deadline to complete the survey is April 5th.
I hope everyone is doing well during these challenging times and staying healthy
Best,
Jutta Joormann
DUS, Psychology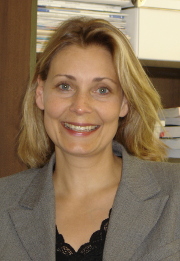 Dr. Jutta Joormann
Director of Undergraduate Studies, Psychology
Have a great semester!
For any questions about the Psychology Major please email me at jutta.joormann@yale.edu to set up a time to meet.
---